What's New
We posted a new video showing you how easy it is to set up our displays. No heavy equipment needed, no high labor cost, simple and quick set with requiring only a few tools. Check it out on our Two Story Exhibit page here.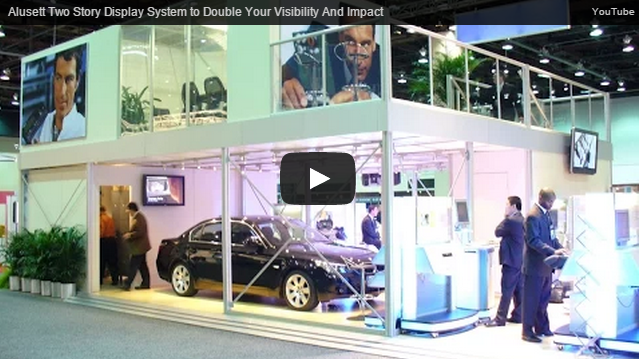 Introducing the KUBUS
Update, Adapt Express, Transform
Experience our fabric frame Kubus system for hanging signs, floor displays …. and more.
Check out the new Project Accessories Page – Complement your existing projects with the look of the Alusett System
We have updated the photos demonstrating the Alusett System applications
See the new "ALURENT" page which details our tradeshow exhibit rental program.
November 27th, 2021