Just One Tool To Set Up Your Cost-Effective Trade Show Display Systems That Automatically Attracts New Customers
Our aluminum trade show display systems are designed to be cost effective, easy to set up, and attract new customers in a variety of settings. People use the Alusett system to produce a variety of custom trade show exhibits, booths, trade show displays, showrooms, and kiosks.
One of the best things about the Alusett Display Systems is that all the parts are compatible with each other. That way, simple, quick and unlimited flexibility in design and construction is in your control.
The patented hammer head and hollow-screw connectors are engineered for strength and long life over multiple uses. The precision-made components are heavier-walled than other trade show modular display extruded systems for greater strength and fewer ceiling supports.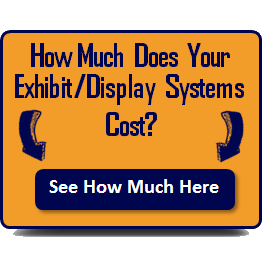 Plus their matte finish, which resists dirt and scratches, keeps the trade show display systems looking new for years – that way each time you use the Alusett parts, they look brand new, saving you money over and over again.
All you need is one tool to set up your Alusett system display, a simple Allen key – supplied by Alusett,  to assemble your trade show displays system unit or project.  This makes creating, changing, and dismantling a simple task that eliminates the need for skilled labor saving you even more money on your display systems.
To get a free quote on your trade show display system, and get any question you may have answered, just fill out this form with your information, and we'll get back to you right away.